Please check our table of submission dates below and then complete the form if you wish to change your December pay date - the form will close on 13th November at 5pm!
You DO NOT need to complete this form if you are NOT changing your pay date.
Please note any changes or replies received after 13th November may incur an admin fee of £30.00
Submissions received after the payroll submission deadline may be subject to a Late Submission Fee and we may not be able to guarantee your chosen Pay Date.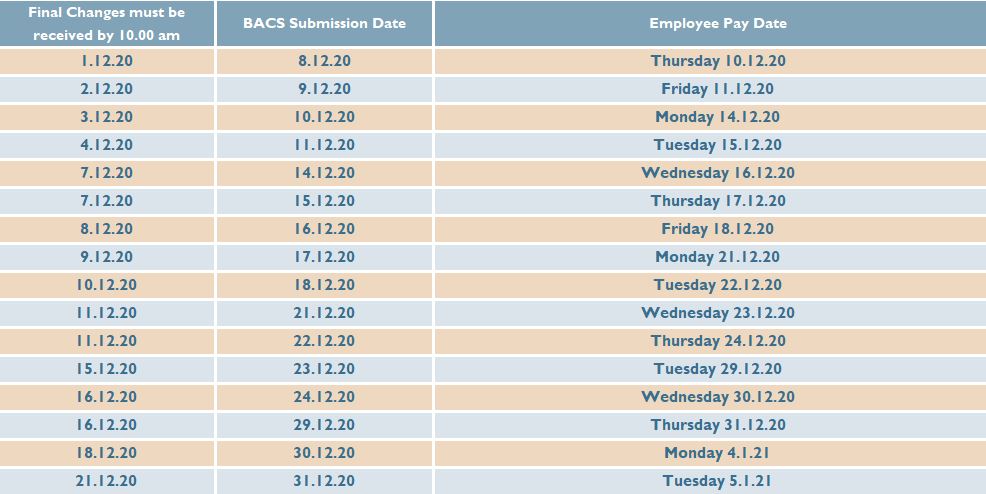 "I have used Pay Check to manage my payroll for about ten years now, and subsequently the auto enrolment for pensions, and the support I've received since the start has been amazing. When you run a small business, payroll, pensions, PAYE, etc. can all be so confusing, but this is a one-stop-shop for everything and they have guided me through it all. Apart from sending my payroll in once a month I can literally forget about things and immerse myself in the day to day running of my business instead. Pay Check's charges are really affordable and worth every penny. I cannot recommend the company highly enough."











—

Wendy Carter

( Village Link Magazines )
View our offices in London and find the contact details for your nearest office.
Pay Check Ltd.
First Floor, Battersea Studios 2,
82 Silverthorne Road, London, SW8 3HE
You can contact us by sending us an email or calling us directly.
Learn more about us and find resources that will help you with all of our products.