CommenderHR Overview
CommendHR analyse your  current HR landscape, discuss your business goals and recommend the right HR software to future proof your organisation.
Partnerships
CommendHR partners with best in class SaaS companies like Pay Check to provide HR software such as HRIS, Time/Attendance, Scheduling, LMS and Payroll.
Services
They integrate, customise and  automate HR processes. This save times, reduces costs and produces better data driven decisions.
Futureproof Your Business with HR Technology
HR Managers and business owners are now being challenged to automate HR processes, facilitate remote working, reduce costs and use technology to make the workplace safer.
We would like to introduce CommendHR
CommendHR analyse your current HR landscape, discuss your goals and recommend the right HR software to future proof your organisation.
A CommendHR solution will optimise processes, save time, reduce costs and allow HR managers to focus on people not processes.
CommendHR are vendor independent and will advise on the solution that is right for your business. We also integrate with existing systems.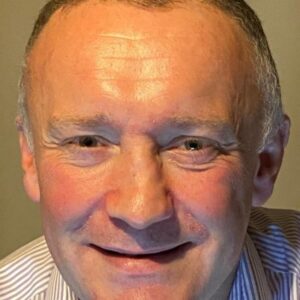 Owner and HRIS Specialist
Tom 's Bio
I have a wealth of sales and business development experience, working across several industries and introducing products to global markets. I have motivated and built effective teams throughout my career and implemented strong sales strategies.
I thrive on solution selling, helping clients achieve their goals and nurturing relationships.
Specialties: HRIS, HR Software, HR Technology, HR Software Integration, Sales, Business Development, Marketing, Account Management, Proposals/Tenders, Project Management, Business Strategy, Negotiation, Networking and Delegation.
Particular areas where Tom can assist include:
There may be different considerations for individuals assigned to a country for several years compared to the need of individuals assigned for a few months, with different levels of remuneration, benefits and support; Gill can advise on the best course of action for each group.
As well as dealing with the personal tax aspects of working overseas, Gill can also assist employers with agreeing specific payroll procedures with HMRC to make the operation of the UK payroll as smooth and pain-free as possible. In addition, she has expertise in determining the correct social security treatment of an individual's move into or out of the UK, whether for a short or long period.​
_
CommendHR partners with best in class software providers to following a rigorous analysis of their features and functionality.Value is always at the forefront and we provide cloud based (SaaS) software that offers all the functionality of an Enterprise solution for an SME price tag.
CommendHR Software Solutions:
HRIS (Human Resources Information System) known as employee lifecycle software – from recruiting to offboarding and everything in between
Leave Management
Employee Self-Service – mobile apps
Document Management and Electronic Signature
Compliance, Safety and Training in one
Performance Management

Employee Engagement

LMS (Learning Management System)
Rewards
Time and Attendance – Covid safe facial recognition, geo-location and bio-metrics

Scheduling

ATS (Applicant Tracking Systems)

Recruitment
Research highlights that 60% of people would like to work from home more often than they did before lockdown.
A large number of companies will decrease their workspace to 70% occupancy as 30% of their workforce will be working remotely on any given day.
View our offices in London and find the contact details for your nearest office.
Pay Check Ltd.
First Floor, Battersea Studios 2,
82 Silverthorne Road, London, SW8 3HE
You can contact us by sending us an email or calling us directly.
Learn more about us and find resources that will help you with all of our products.