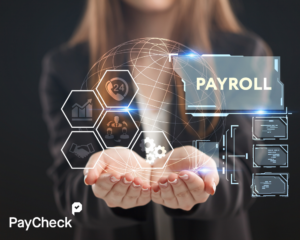 Request a quick exploratory call with Katie!
"I cannot recommend our payroll service, Pay Check, more highly. The service is excellent in all respects and the people, especially Sandra Brooks, knowledgeable, accurate and efficient."
"Having worked with Pay Check for over 10 years, the payroll service delivered by them on a monthly basis is without fail always prepared in a timely, accurate and seamless manner. In an ever changing world of legislation and compliance, Pay Check can always be relied upon to be ahead of the curve in all that they do. They communicate regularly with important changes in legislation providing easy to follow guidance and advice in addition to providing a comprehensive timetable with all crucial deadline filings. They can be relied upon to go above and beyond in turning around one off urgent payrolls swiftly, always delivering a competent and professional service in the process even when under pressure."

Sara J Rose

( Meteora Partners LLP )
"I have used Pay Check for nearly 3 years. They are a pleasure to deal with and are always ready and willing to answer my questions, allowing me to make the right decisions for the Company. I would like to thank Katie Linstead - Business Development & Client Services Manager and the Pay Check team for the excellent service they provide."

Loredana Popovici

( Belstaff )
"On behalf of Koru Holdings Limited and its subsidiary companies I am delighted to provide a testimonial. We run a number of late night venues and as a result communicating with Pay Check to process our payrolls could be difficult. To achieve this, they have provided us with a bespoke service. As a result they have coped with the time differences and ensured our payrolls are processed in an accurate and timely basis."

Simon Gordon

( Koru Holdings Ltd )
View our offices in London and find the contact details for your nearest office.
Pay Check Ltd.
First Floor, Battersea Studios 2,
82 Silverthorne Road, London, SW8 3HE
You can contact us by sending us an email or calling us directly.
Learn more about us and find resources that will help you with all of our products.