Attract, Motivate, Retain and Engage
Employee benefits
Mattioli Woods' employee benefit solutions will help you to achieve the right mix to attract, motivate, retain, and engage the best team.
Dedicated team
Their dedicated team will be on hand to discuss and advise you on your options (including a full health-check of your existing arrangements).
Flexible benefits
They will provide you with a wide and attractive range of flexible benefit options to pick from.
Tools and Assistance
They will provide you with the right tools to assist with the implementation and running of your employee benefit scheme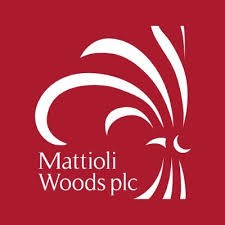 We would like to introduce Mattioli Woods.
They are one of the uk's leading providers of wealth management and employee benefit services, advising over 10,000 clients with assets under management, administration, and advice of £9.4 billion.
Whatever size your business, they will ensure you have the right amount of cover for your company and employees' needs
SENIOR EMPLOYEE BENEFIT CONSULTANT
Increasingly many of our corporate clients are seeking new ways to recruit, retain and engage their workforce.
We work with employers to review existing or implement new reward and benefit packages and provide ongoing advice to ensure that the package remains competitive and up-to-date with changes in legislation and the business.
We arrange, recommend, operate and administer schemes globally, providing advice and guidance on life cover, medical insurance, salary protection, rewards and lifestyle-related benefits
My areas of expertise are the building of commercial partnerships / project management / bespoke initiatives to enhance cultural development and engagement within organisations.
Specialties: Technical expertise with complex employee benefits, high commercial awareness and practical application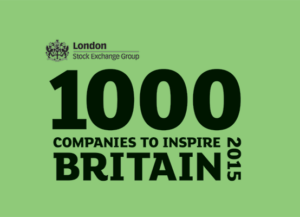 Particular areas where Hannah can assist include:
There may be different considerations for individuals assigned to a country for several years compared to the need of individuals assigned for a few months, with different levels of remuneration, benefits and support; Gill can advise on the best course of action for each group.
As well as dealing with the personal tax aspects of working overseas, Gill can also assist employers with agreeing specific payroll procedures with HMRC to make the operation of the UK payroll as smooth and pain-free as possible. In addition, she has expertise in determining the correct social security treatment of an individual's move into or out of the UK, whether for a short or long period.​
_
Flexible benefits:
The Mattioli Woods flexible benefit schemes are designed to attract the best staff and deliver benefits your entire workforce will understand and appreciate. Whether you are looking for a fully outsourced flexible benefits solution, advice on a specific aspect of flex or a review of your existing flexible benefits, we can help.
Saving your employees money:
We can help you to source an extensive range of money-saving discounts, which can be utilised by staff and their families and are a great incentive to attract and retain your employees.
Employee engagement
What use is a benefits package if your employees are unaware of it? We will work with you to tailor an approach which fits your employees' demographic at the outset and into the future.
Financial Education:
Mattioli Woods can provide financial education as part of your benefits package. With our guidance and resources, your employees can make informed decisions leading to financial wellbeing. Our team can work with individuals and groups covering topics such as savings, investments, retirement planning and more. An employee assist line can enhance this offering and ensure your staff have someone to talk to about budgeting and debt counselling.
View our offices in London and find the contact details for your nearest office.
Pay Check Ltd.
First Floor, Battersea Studios 2,
82 Silverthorne Road, London, SW8 3HE
You can contact us by sending us an email or calling us directly.
Learn more about us and find resources that will help you with all of our products.