Welcome to our ePay Portal FAQ
We couldn't be happier to answer your frequently asked questions.
To get you started, download our simple PDF guides:
If you have a more specific question, here are the answers to those most commonly asked: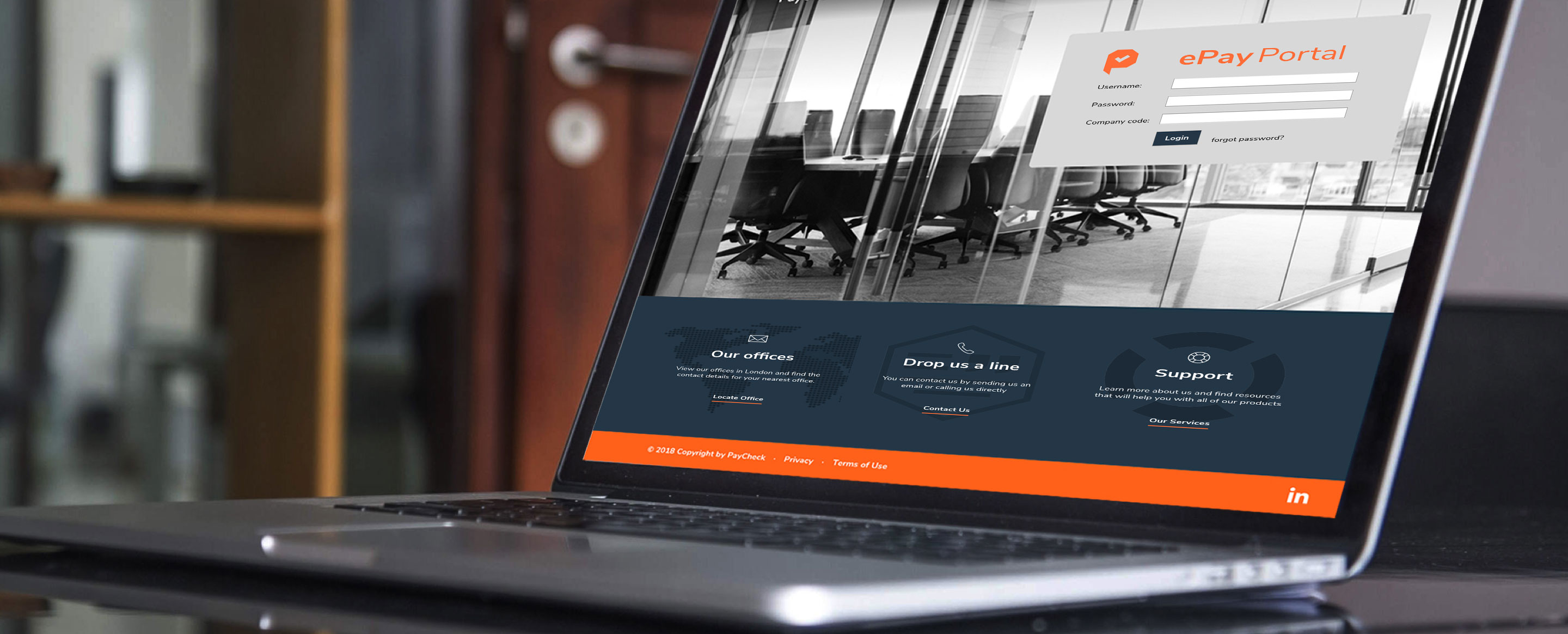 I'm trying to set my password but it does not work?

When setting/resetting your password, do not make any changes to what's in the upper most field (it is intended to be a combination of your company code and username)
Please remember when setting up your passwords that it needs to be:
At least 8 characters ✓
A mixture of upper and lower case ✓
Include a number ✓
At least two non-alphanumeric characters ✓
(I.e. symbols or any other form of punctuation)
Without underscores ✓
I cannot log in?
Please ensure you have successfully set your password as detailed in I'm trying to set my password.
Please refer to your Welcome Email from EPay Portal for the following details:
Based on the example below, the credentials need to be entered as follows: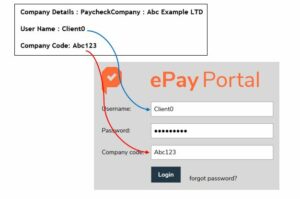 The Username and company code need to be entered exactly as stated in your welcome email, however they are not case sensitive
You cannot substitute your username with your email address
You cannot substitute your company code with the company name
If you have entered your credentials correctly but you're still unable to log in, click Forgot Password? And complete the form to have a reset email issued
If the issue persists, contact the designated persons at your organisation or your administrator to have this resolved
How can I view all my payslips?
How can I view all my Payslips?
Click on Employee Access on the left hand menu

This should drop down the option for Payslips

This will load a page where you can select a payslip using the Financial Year and Payment Date option
Alternatively you can click the Payslips View option just below Payslips

This will list all payslips from newest to oldest, descending. Scroll to the right of the desired payslip, and click View Payslip
How can I change all my personal information on the portal?
As a regular Employee user, you need to contact the designated persons at your organisation who can have this completed for you through the payroll processing. You cannot change this directly on the portal, you can only view the information held on our payroll system as advised by your employer.
How can I reissue my employee's welcome email?
You do not need to issue welcome emails to new employees, this happens automatically when we upload their first payslip - however the welcome email does expire after 4 days. So if you need to resend a welcome email, the following will tell you how:
Log into your user profile
If entering for a specific employee, go to Manage User Details 
Search the user by any of the columns presented, scroll to the far right of the row, and click this icon to reissue the welcome email  
If resending for all employees, click "Email & Welcome Status" and then it will open a sub-menu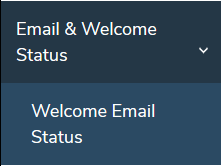 Click "Welcome Email Status"
If you are resending for all employees, simply select the All Employees radio button and click Send Welcome Email
If the employee(s) do not receive their welcome email, double check in Manage user details that their email address(es) are correct
If the issue persists, please contact your administrator
How do I download report files?
Log in, and click Pay Check Reports on the left hand menu

You will then be presented with a file browser
Navigate to the relevant pay period's folder
Once you've found the file(s) you desire, select them and then click "Download All Files as Zip"
Selecting a block of files can be done by clicking the most top left file you desire, then hold down the Shift key as you click the most bottom right file
Alternatively to make a miscellaneous selection, hold down the Ctrl key as you select your files
The selected files will be highlighted in orange, as pictured below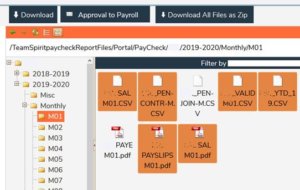 If you are still having a problem, email epayportal@paycheck.co.uk and one of our team will get back to you!
How do I upload my payroll submission?
You can upload payroll documents through out the month as many times as you like - as long as they are in the form of a Word document, Excel or PDF file.
Click on Client Input on the lefthand menu

Choose your tax year and then the tax month - remember the tax months start from April so tax months are not the same as calendar months! For example, April = Month 1, June = Month 3, December = Month 9 and March = Month 12...

If you have lots of written instructions, save these in a Word document - do not send these in the following email!! To maintain the highest GDPR compliancy you must include all information that contains personal data in a document saved on this portal and send nothing via email. This is so that you can meet your GDPR obligations to use the most secure method of transfer for all personal data.
Select the Browse button (see top right of the above screenshot) and then select your files. You do not need to password protect the files to save them on the portal.
Once you have uploaded your payroll documents and you are happy for us to process the payroll, click on Send Email and then simply click on Submit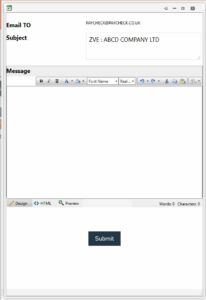 If you have any further changes after this, make sure you save your document with a version number (i.e. V2) before you upload it - follow the same steps as above.
View our offices in London and find the contact details for your nearest office.
Pay Check Ltd.
First Floor, Battersea Studios 2,
82 Silverthorne Road, London, SW8 3HE
You can contact us by sending us an email or calling us directly.
Learn more about us and find resources that will help you with all of our products.