The PBA is an association of payroll service providers that collectively through networking, collaboration and education aims to support its members for the furtherance of the payroll profession.
The Payroll Bureau Association vision is to build a payroll bureau infrastructure that promotes excellence and aspiration.
The Payroll Bureau Association's aims are:
Be the collective voice of payroll service providers
Promote the vital role payroll service providers play in our economy
To uphold legislation, regulation and best practice
To drive change through supporting, empowering and connecting payroll bureau professionals
Represent the payroll bureau sector in technology and educational development
We would like to introduce Haig Kingston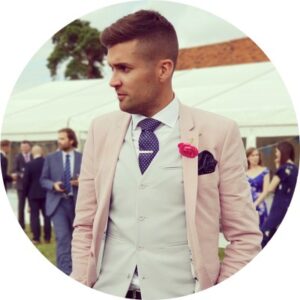 Head of Client Services – Pay Check Ltd
Haig's role at Pay Check Ltd is slightly different to many other founding members within the PBA.   His daily core focus is not on the operational delivery of payroll services but on the overall accountability of service delivery to over 1400 clients. Haig's particular strengths are having a broad view of client services and his open and honest approach to working with others.
"My involvement with the PBA it has helped in so many ways"
"The PBA has formed a cohesive movement because the members are aligned with how, what and where the industry needs to move towards.   It gives all bureaux employees the opportunity to speak to other likeminded bureaux staff, where they can share challenges, ideas, successes and help support the growth of our amazing industry"
"The relationships and togetherness we have formed in the PBA is exactly what our industry needs, to support one another and promote the future success of the UK bureau market"
"Sharing knowledge is key and I personally can bring experience in how our industry can best support its clients, enhancing operational delivery processes, bringing best practice for the industry when managing clients and help support our members with their future success.  All of which I know will be of value to other members"
"I feel a huge amount of pride to be a part of this group, it has helped me form close relationships with others outside of my daily role and these are invaluable to me in my own career journey at Pay Check"
Haig Kingston
View our offices in London and find the contact details for your nearest office.
Pay Check Ltd.
First Floor, Battersea Studios 2,
82 Silverthorne Road, London, SW8 3HE
You can contact us by sending us an email or calling us directly.
Learn more about us and find resources that will help you with all of our products.